It was a cold and rainy Saturday in the home of the Michigan Wolverines as they had the Northwestern Wildcats visit for Homecoming weekend. The Village Idiots braved the elements and were among 109,000 who made their way into the Big House to watch the Wolverine defense shutdown another opponent and stay undefeated with a 17-3 victory.
Luckily, the weather passed by game's end and the focus turned to Halloween mayhem. The town was hopping with masked madmen and scantily clad co-eds as the Idiots rolled in and made their presence felt by turning up the insanity at each bar they frequented. We are already predicting that Ann Arbor may take up two stops on the Tailgating Tour in '07.
Check out all of the pictures HERE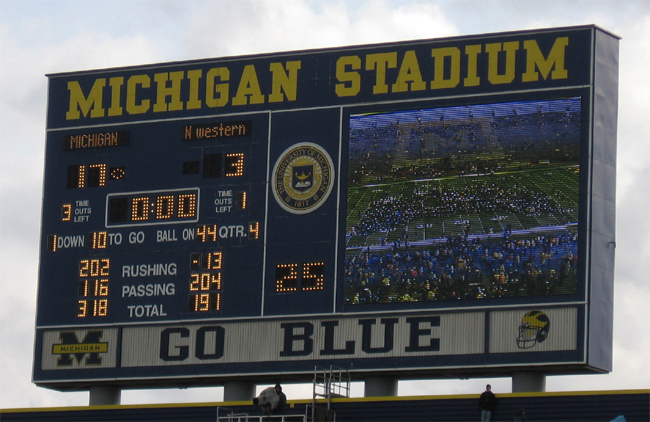 You can send questions and requests about Tailgating and all of the Village Idiots Events to...
Events@VillageIdiotSports.com