The First Ever VI Poker Challenge is in the Books!!!
Two of the VI Poker Veterans faced off in an online battle at FullTiltPoker.com
Pete "Long Beach Dolly" Allocco and Dan "Hombre Grande" Knipscher fought it out on the virtual felt in a series of 20 Events, varying in format and buy-in... when it was all said and done, The Long Beach Dolly collected the most profit across those 20 Events and won a delicious 4-course dinner at Houston's! Check back here for updates... Good Luck out there!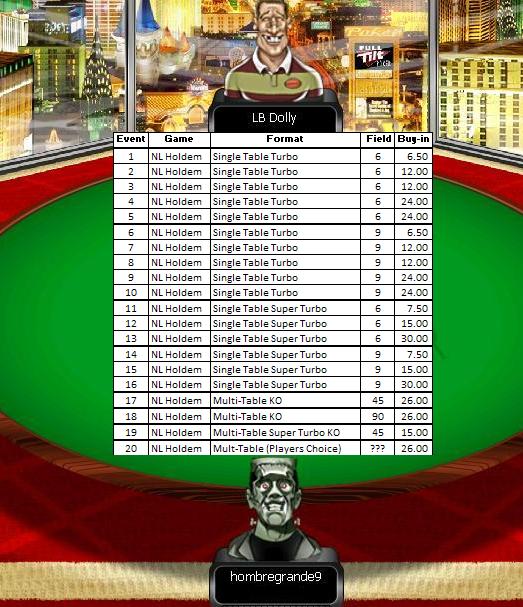 A true Village Idiot finds competition in an out of an athletic arena. Whether on or off the field, the V.I. is always up for a challenge. Poker is just another weapon in the arsenal of the Idiots' bringing good times to all those who come into contact with them. The Village Idiot Poker Tour is coming, so sharpen those skills and stay tuned... Details Coming Soon!!!
Play at Full Tilt and get a $600 bonus through referral code: VISports
If you are interested in joining the V.I. Poker Tour, email us at Events@VillageIdiotSports.com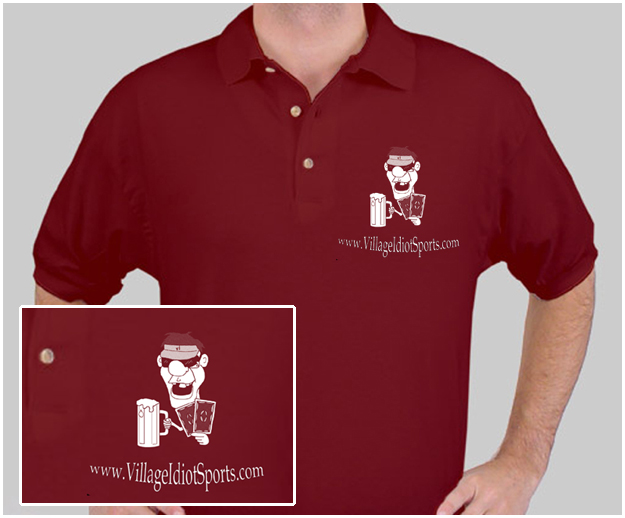 For more information on these and other V.I. T-shirts, send questions and requests to: