Directions to Holly Patterson fields in Uniondale: Take Uniondale Ave (Exit 21 North off of the Southern State Pkwy) to Jerusalem Ave and take a right (heading East) on Jerusalem Ave... the fields are located at 875 Jerusalem Ave, on the North side of the street... (see map)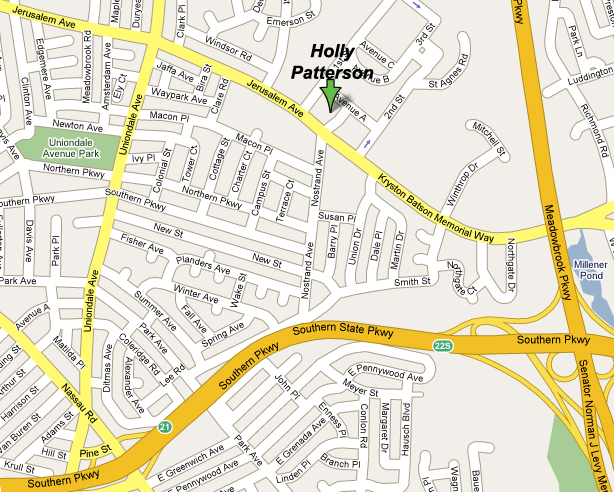 Directions to Stillwell Park in Syosset: Expressway to Exit 44 "north", NY 135(Seaford-Oyster Bay Expressway). Take NY 135 to Exit 14 "east", NY 25(Jericho Tpk). Take Jericho Tpk east to the 1st left you can make, South Woods Rd, make a left(AT&T store on corner). Take SOuth Woods Rd north 2 miles and Stillwell Park will come up on right...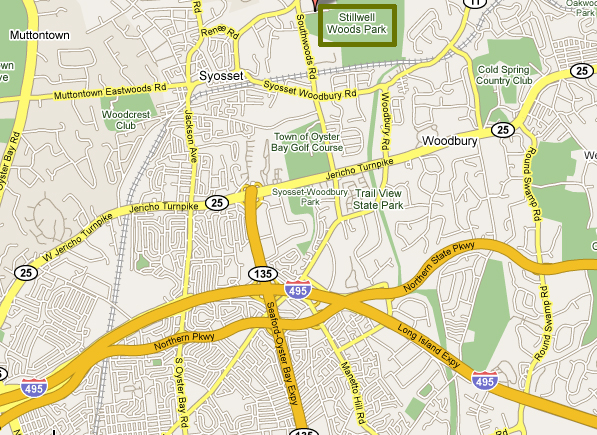 Directions to Syosset-Woodbury Park: take 135 to the end and get off Jericho TPKE (25) heading east. You go about a 1/4 of a mile and you will see the park on your right. When you turn into the park, bear right and the turf is behind the building.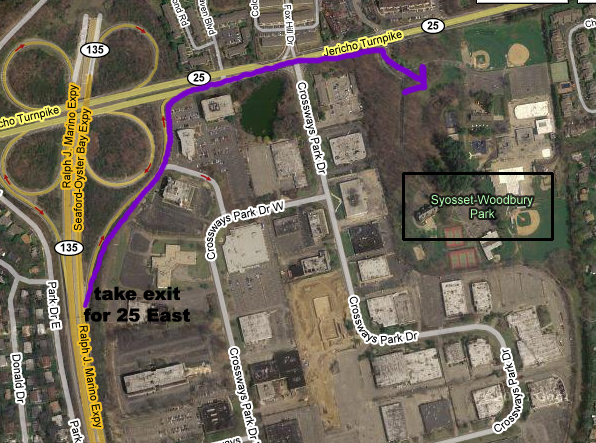 _______________________________
Directions to Nickerson Beach Park (Lido Beach):
From the South Shore, take Southern State Parkway (East) to Meadowbrook Parkway (South) toward Jones Beach. Just before the Jones Beach Toll, go off onto the Loop Parkway (exit M10) toward Point Lookout. Take Loop Parkway all the way to the end. Turn right onto Lido Blvd: Nickerson Beach Park is on the left-hand side about a half-mile away.
_______________________
Northeast Elementary in Amityville: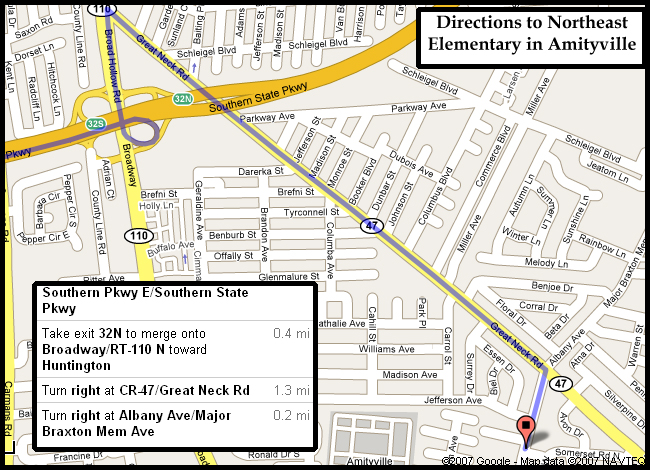 Directions to Mitchell Field- Take Meadowbrook Pwy to Exit "M4" from north, or Exit "M5" fromsouth. Either way you'll be on service rd. until Charles Lindbergh Blvd which you takewest. You'll pass the Coliseum & Nassau Community College and Mitchel Park will come up on your left, across street from Cradle of Aviation Museum.
How to get to Walker Park in Hicksville...
Take LI Expressway to Exit 41 south, "Rt. 106/107" N. Broadway. Head south about 1 mile and make a left on Bethpage Rd(before Sears). Take Bethpage Rd until the last left before the railroad bridge, Andrews Rd, make left. Walker Park comes up on right.