Flip Cup is coming back to Overlook... Stay tuned!

Click Here for the recap of the Tournament at Overlook!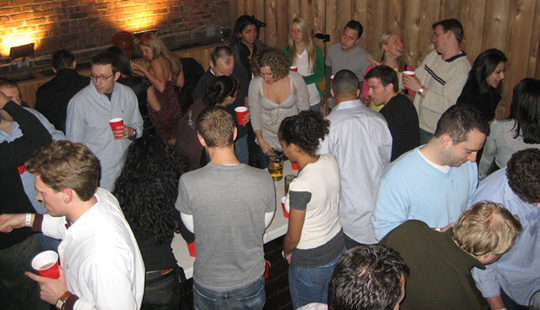 Flip Cup, also known in the Philadelphia/South Jersey area as "Boathouse", is a unique game that can be played with as few as two players or as many as can fit their cups on a table. A heated contest will often be drawn out to a series of 19 games or more. Because each game involves all members drinking a shot of beer, the effects are often similar to that of a "Power Hour" and can really accelerate the pace of an evening of drinking. A particularly appealing feature to this discipline is that it facilitates battles of the sexes and other important co-ed activities.
Click Here for the Rules of Flip Cup
It should also be noted that Flip Cup is often used as a nightcap to a Village Idiots Beerpong tournament. With the cups and tables already set up, it is a wonderful way to keep those who are eliminated early involved in some supplemental competition.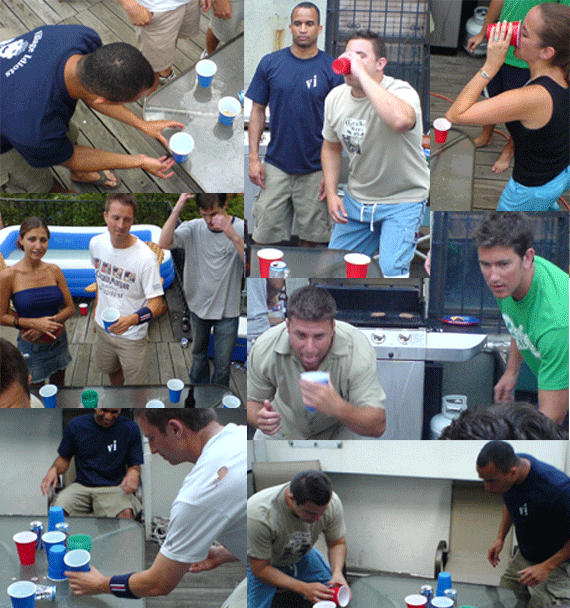 Flip Like an Idiot Today!