In the first official Village Idiots Flip Cup Tournament at the Overlook, the Next Generation V.I. team took the title in impressive fashion. Winning a total of 21 games over 3 rounds, they took down the Original V.I. team in the semifinals and held on against Team Sadwap in a best of 17 final round, pulling out a 9-6 victory! Look for these gents to put their title on the line very soon!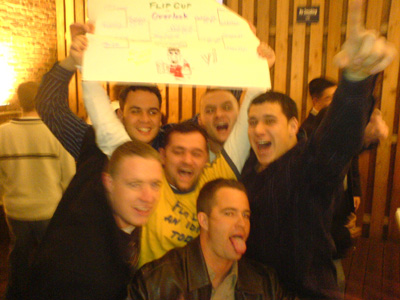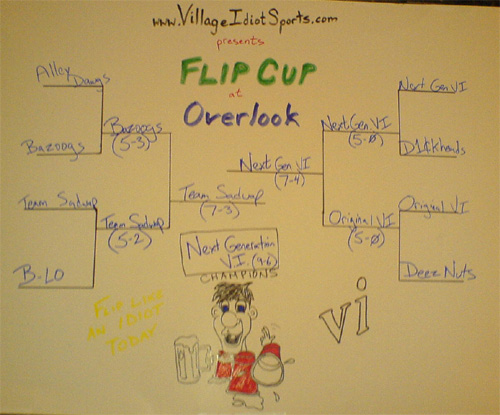 Click Here for the Rules of Flip Cup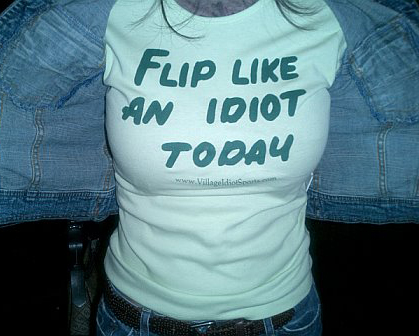 Flip Like an Idiot Today!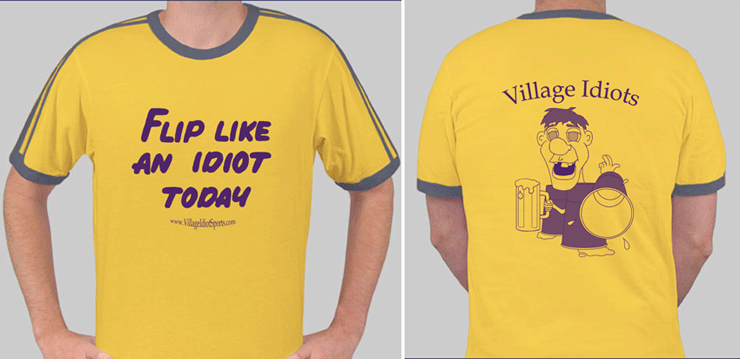 For more information on these and other V.I. T-shirts, send questions and requests to: